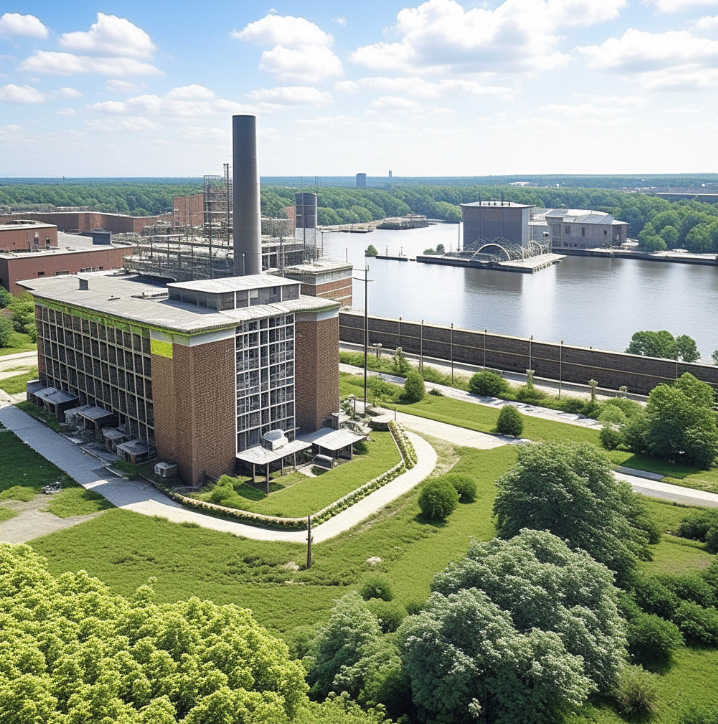 A bright future awaits
Mill site
September 8, 2022, by Editorial Board, Tribune and Georgian.
For many St. Marys and Camden County residents, Gilman Paper Mill's site on the North River is a reminder of our glory days. In the 1970s and 1980s, it employed half the town and was the engine that powered our small community.
In 2002, after being purchased by Durango Products of Mexico, it was shuttered. The engine that powered St. Marys had puttered to a complete stop.
So, on Aug. 26, with much fanfare, the Camden County Joint Development Authority, in partnership with a slew of local and state agencies and organizations, hosted a ground-breaking ceremony for the Cumberland Inlet Project, a massive 722-acre development that will turn the town's former paper mill into an "eco-tourism destination."
Hurrah!
This massive project will include houses and townhomes, a marina and a marina village. It will feature an "upscale recreational eco-tourism park," according to documents submitted to the city. There will be a hotel, vacation rentals and plenty of green space and North River views.
The news was so big that Gov. Brian Kemp traveled from Atlanta to help Camden County celebrate. And this project faced its hurdles when some residents opposed rezoning by the St. Marys City Council. But council members stood strong and saw a bright future on the water. We'd be remiss if we didn't offer kudos to the Joint Development Authority and other local leaders who did all they could to shepherd this project forward.
Most importantly, the development has a real developer, an organization with a track record of success.
"This project, that started as a vision five years ago for a small boatyard, became a much larger reimagining of all St. Marys could be when Jim Jacoby and (Jacoby Development Inc.) came to the table as master developer in 2020," Camden County Joint Development Authority Executive Director James Coughlin said.
Jacoby Development is not some flyby- night group without credibility. It is an Atlanta-based real-estate development firm with more than 40 years of experience and is perhaps best known for the development of Atlantic Station, a large mixed-used project in Atlanta. Jacoby Development acquired a closed Ford Motor Company assembly plant in Hapeville, Ga., and redeveloped it to become Porsche's new North American headquarters. Jacoby Development specializes in taking derelict businesses parks – such as the monstrous Gilman Paper Mill – and transforming it into something useful, productive and new. and new.
We're excited for the future of the Cumberland Inlet Project. We know it will take time and there will be fits and starts as Jacoby Development navigates a challenging economy with a depleted available workforce. But the announcement Aug. 26 suggests that while we should be proud of our past and our history in this fine community, it's OK to look forward to the future.
St. Marys' best days are ahead of us.